Z.RAY: For the Precise and Hygienic Manufacture of Wooden Toothbrushes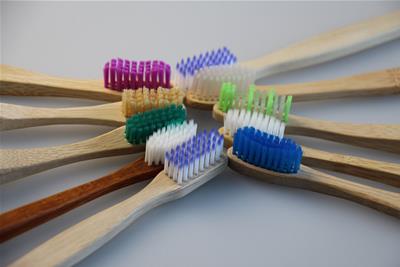 Oral hygiene starts with clean toothbrushes. This applies in particular to the increasingly popular models made from the renewable raw material wood, such as maple, bamboo, birch, hornbeam or teak. With the new Z.RAY, ZAHORANSKY now presents the logical extension for the production of such wooden toothbrushes from a hygiene perspective. Using a separate drilling unit with connected suction unit, more than 800 holes per minute can be drilled within a protected shield - the wood dust is automatically extracted. In this way, up to 35 handles can be produced per minute. The Z.RAY is compatible with machines from the Z.SHARK and Z.ORCA series.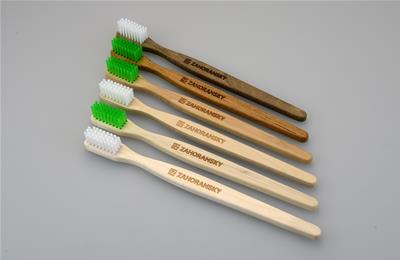 For many people, wooden toothbrushes represent an ecologically sensible alternative to conventional plastic models. Accordingly, the demand for this former niche product is continuously increasing worldwide. The new Z.RAY fully meets the manufacturers' requirements for individually designed models in large quantities. Different hole designs with diameters from 1.0 to 3.0 mm and depths from 2.5 to 3.8 mm can be implemented. The Z-RAY is also flexible when feeding the pretreated wooden handles: This can be done manually or automatically.

For more information, please click the company name link below: