ZOLVE – New Application by ZAHORANSKY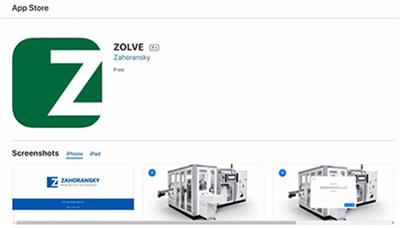 ZAHORANSKY ZOLVE App ensures real-time analytics and troubleshooting via online video- and audio streaming for comprehensive support from our ZAHORANSKY service experts to enable your staff on site to resolve technical issues.
The ZAHORANSKY ZOLVE App for Android and iOS is an easy and convenient to operate application based on a sophisticated audio- and video communication system for completely web-based support services with no extra software installation required.
The ZOLVE App provides your staff with immediate access to technical assistance and instant expert knowledge of ZAHORANSKY support service. The ZOLVE App guarantees a supreme resolution of image-based information such as videos or photos and enables our expert to detect smallest items in order to successfully navigate the technician on site through the working process.
ZAHORANSKY ZOLVE App at a glance:
Real-time video and audio streaming via ZOLVE App to ZAHORANSKY service expert
Supreme resolution of videos and photos for efficient troubleshooting
Real-time transfer of additional documents
Reports including notes and photos saved as PDF file
No language problem, integrated language program streams translation on display (so far 20 languages available)
Secure login with PIN authentication
No extra software needed
Simple adding of further experts from different locations