ZAHORANSKY Improves Output and Operating Comfort in Twisted-in-Wire Brushes with New Lines and Improved Machine Controls
---
Larger quantities and more operating comfort
---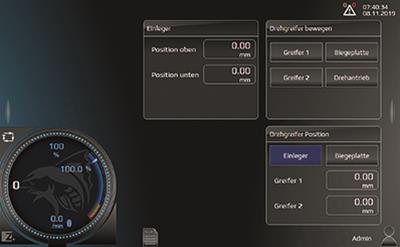 With its new ZMI 4.0 machine controls, ZAHORANSKY AG not only ensures greater operator efficiency, but also significantly increases the output of twisted-in-wire brushes. In the production of mascara, medical, and interdental brushes, the Z.SAILFIN, running on new software, now boasts an output increase of 12 percent. Instead of 85 brushes, the machine can now produce up to 95 brushes per minute with more precise controls of the servo motors. The output of the completely redeveloped Z.LYNX 3 in the production of twisted-in-wire brushes increases almost two-fold, depending on the brush model – from four to up to 7.5 brushes per minute (an increase of 85 percent). The new ZAHORANSKY Machine Intelligence 4.0 (ZMI), which has been reprogrammed from the ground up, also convinces at the operator panel: The modern and intuitive touch control with clear icons reduces training effort all down the line, with programming for specified motion sequences of the machine laid down in predefined building blocks. To name an example, test users managed to program trimming profiles five to up to ten minutes quicker, with the time required to put the machine into operation reduced accordingly. The control center also benefits from greater transparency: production figures are visualized and can be tracked over set periods of time.
Robert Dous, Director Sales & Marketing of ZAHORANSKY AG, explains: "After Interbrush was postponed, we are now even more delighted to finally present our new machines, systems, and technologies to the market and to our customers. The new ZMI 4.0, reworked Z.LYNX 3, as well as greater output figures of the Z.SAILFIN are only a first taste of what's to come. We will introduce more innovations in the coming weeks and months."
ZMI 4.0: Smart machine controls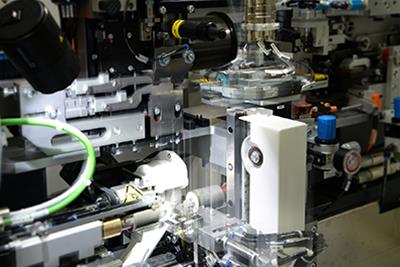 The completely reprogrammed ZMI 4.0 is now even smarter. Controls are consistently geared towards the requirements of the operator: Machines running on the new software can be operated without great training effort, thanks to intuitive touch controls with new icons and wizards. They are programmed based on pre-defined building blocks for certain machine motion sequences. For example, test users managed to program trimming profiles, and start the machine, five to up to ten minutes quicker. ZMI 4.0 takes processes that logically follow each other into account, minimizing operating errors. If anything is unclear during operation or if questions arise, "Help me" wizards suggest suitable solutions. The integrated service mode makes it easier to request international support by overcoming language barriers: A unique ID number is stored in every field of the display, for example in the settings of the filament feed. The ID only needs to be mentioned when making an inquiry, for easier identification of faults while speeding up the support process. Besides the new operating concept, the ZMI 4.0 makes it possible to realize quicker and more precise control times of the servo motors of machines such as the Z.SAILFIN and Z.LYNX 3. They run more quietly and quickly, which is reflected in higher outputs.
Z.LYNX 3: Redeveloped for greater performance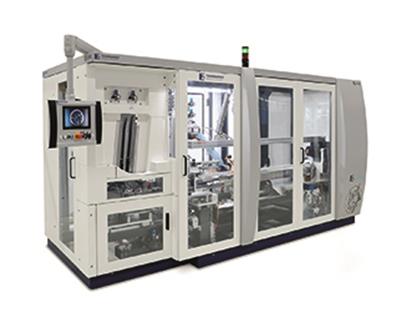 Z.LYNX 3, the specialist in the production of twisted-in-wire brushes, has been redeveloped from the ground up. The machine concept was above all reworked to allow for conversion to parallelized production. Up to now, one brush was produced completely before producing the next brush. Now, half a brush is produced at one station, and further processing or finishing takes place at the next station. Output increases by up to 85 percent as a result, depending on the brush model, from four to up to 7.5 brushes per minute. This is also largely attributable to the gentler motor controls of the ZMI 4.0. Even with these greater performance specifications, the machine can still process wire core diameters of 1 to up to 4 mm, but much quicker.

For more information, please click the company name link below:
ZAHORANSKY improves output and operating comfort in twisted-in-wire brushes