Solutions for Personal Care Brush Manufacturers from Boucherie Borghi Group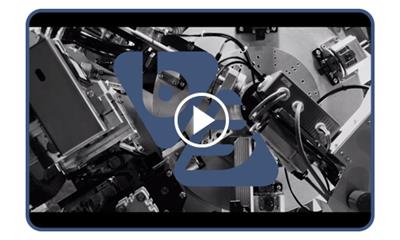 The Boucherie Borghi Group offers technology for the production of personal care brushes, for a wide variety of products, and in various levels of automation. From hair brushes, facial clean brushes, mascara brushes, hair dye brushes to eyebrows brushes, we provide the right solution, helping our customers with steady growth, offering safe investments and providing reliable support all over the world.
Facial brushes are gaining popularity very quickly and are now a substantial part of the market of the personal brush segment. Specially-built machines of the TB3 series with 4 or 5 axis CNC control make these brushes at speeds up to 1000 tufts per minute, without any index time in-between the products. Very fine cylindrical nylon or tapered filaments can be used, and automatic fibre loading systems are available for both material types. The patented CNC-controlled picker eye opening which allows a precise control of the number of strands from one tuft to the other is a definite advantage when manufacturing these high-tech brushes.
A very remarkable Boucherie innovation is the anchorless AMR machine for the production of anchorless face brushes. This machine was introduced to the market in April 2016 during the Interbrush Show in Freiburg Germany. The machine on display made a facial brush with extremely thin and soft 2 mil filament that comes from spools. With a speed of 350 RPM continuously and 2 filling tools, 700 tufts/minute are inserted. A machine with 2 double filling tools which allows 2 color tufting and almost doubles the output is also available.
The unique anchorless AMR machine offers the possibility to make a denser product, but also to vary the length of each individual tuft in the brush. As such, the customer can not only save substantial amounts of filament but also create special topographies that are otherwise impossible to make with conventional technology.
The IDM machine is a compact, high-output machine for the production of small twisted-in-wire brushes, such as mascara brushes. It will manufacture up to 90 brushes per minute, and there are variants available with spool feed as well as with puck feed of the bristles.
The DMU-1 is a drill-fill machine that is aimed at the manufacturers of smaller quantities of high-quality brushes and "fine brushware", such as hairbrushes and other personal brushes. This machine has a short-stroke filling tool and a high-precision picking system. High quality small brushware of the most various configurations can be manufactured with high efficiency: round, half-round and flat hairbrushes, rubber pads, bath brushes and single or double-sided nailbrushes.
The Boucherie Borghi Group will exhibit at the Cosmopack 2018 in Bologna from March 15th to 18th, at HALL 20 – STAND D8. It will be the perfect occasion to see a live demonstration of the filling machine model DMU for the production of hair brushes and get all the information about the personal care machines range of the Boucherie Borghi Group.
For more information regarding the Boucherie Borghi Group, please click the company name link below: