58th FEIBP Congress, 7 – 9 September 2016, Edinburgh, Scotland

At Interbrush 2016, many FEIBP members visited our booth at the main entrance of the exhibition. The active involvement of the EU brushware manufacturers was recognized and appreciated.
When promoting the forthcoming FEIBP congress in Edinburgh, a lot FEIBP members indicated that they would come to Scotland, and for good reason, as the 58th FEIBP congress is not to be missed!
Step-by-step the congress structure and programme has been modernized with the addition of:
•
Expanding Working Group activities
•
More networking opportunities
The 9th Innovation Award Competition
Last year the very good quality of the products entered into the competition by the participating companies enhanced the impact of the Innovation Award. Do not hesitate to present your innovations in Edinburgh.
Follow this link for Innovation Award
details and the nomination process.
Congress and Hotel Registration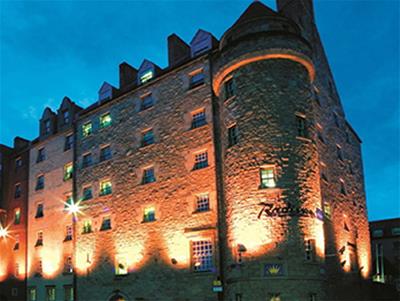 Getting there!
Getting to the hotel couldn't be easier. Situated just 13km from Edinburgh's international airport and easily accessible by public transport or road, you should have no problem planning your journey.
Follow this link for travel guidance.
Sponsorship and Promotional opportunities
With a variety of sponsorship opportunities, the Congress is the perfect place to promote your company, its products and services whilst supporting the Association. For more information regarding
sponsorship, please follow this link.
Brush Forum
A specific part of the congress programme from 08.30 until 11.30 hours on Friday 9th September is dedicated to Brush Forum, where the suppliers will exhibit their products. This new format provides the outstanding opportunities for business contacts and networking.
Click here for more Brush Forum
information and to reserve your booth.