SIT Iron Men!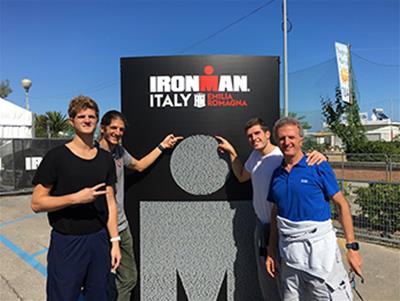 It was 4 years ago, in 2013 when we first considered participating in the Rimini Challenge Half-Ironman, just for the fun of it, to try something new. Overawed by the challenge we thought maybe we would never attempt it, until one of us said, probably my father, that the first official Ironman was organized in Italy!
So, in October when the 2016 the race was announced, after several negative reflections, my father decided to enrol himself and the 3 of us (Marco born 14 May 1986 – Alessandro, me, born April 24, 1988 and Paolo born May 3, 1991) in the race! Obviously, our shared goal was not a specific time nor, a particular performance but, purely the survival and the arrival of all 4 of us at the finishing line in, hopefully, 'decent' condition.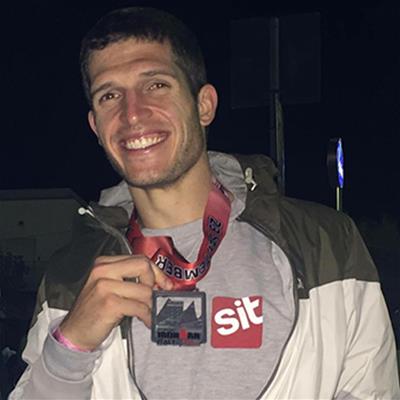 Getting your body ready for the queen of triathlon (3.8km of swimming, 180km cycling and 42.2km running) is not easy, especially if you want to keep a family (both my brother and I each have a small child), a job (SIT brushes) and a good social life with friends and relatives. Between one thing and the other, however, we did it thanks to the summer break that allowed us to achieve innumerable extra workouts - about 1-2 workouts every day for several months!
The day before the race and the day of the race were simply awesome: seeing in the small town of Cervia 2,500 participating athletes, the maximum number of participants indeed as the race was quickly sold-out. Of the 2,500 only 25% were Italian with others from around the world. In addition, there were 20,000 spectators, family and supporters; the atmosphere was amazing! Almost no Italian was heard, not even the regional dialect, when walking in the promenade of the city.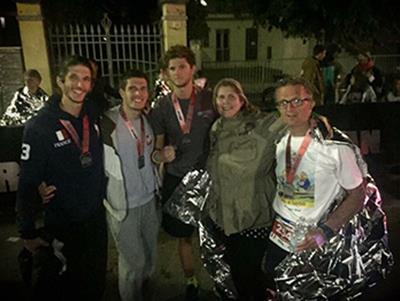 My brother Marco and I arrived after 13 hours of racing, while Paolo made it after 15.30 hours and in the end my father after 15.40 hours. Not a great performance, but considering our amateur level and in a race in which, of the 2,500 members not even 2,100 had crossed the finish line! Our goal of "survival" has been remarkably achieved. When, as we 3 brothers put the medal on my father after he crossed the finishing line, we really realized that we had achieved another important step in our little story!
The support of wives (my mother in one of the pictures), relatives and friends was fundamental together with the warmth of Cervia's Italian and international spectators, that have alternated in moments of apprehension and exaltation.
Unforgettable moments for small brush makers who once again tried to accomplish something bigger than themselves and succeeded in doing it!
Official Ironman Emilia Romagna website: