62nd FEIBP Congress - 10 Reasons to Attend
---
22 to 25 September 2021 - Prague, Czech Republic
---
The European Brushware Federation (FEIBP) comprises 370 brushware manufacturers and suppliers in 14 European countries, either represented by their national brushmakers association or as individual member companies.
Since the establishment in 1958 the FEIBP Annual Congress is the outstanding platform for the EU brushware industry to meet. A great network for manufacturers and suppliers for sharing strategic and technical developments. What are the threats and opportunities for the industry? And how to remain competitive in a global market?
Working groups and keynote speakers form a key part of the Congress which also incorporates a comprehensive social programme. Do not hesitate and join the European Brushware industry in Prague. THE FEIBP offers a Congress fee discount to first time attendees.
10 reasons to attend the European Brushware Federation Congress and to become member of FEIBP:
1. It is the only annual meeting point for the European brush industry. It is held in a different European country each year, generally in city locations close to major rail and airport links, making it easy and cost effective to get to.
2. It is attended by many brush manufacturers covering all main areas of the market (technical brushes, professional food hygiene brushes, paintbrushes, household brushes and personal care brushes).
3. A unique chance to meet all main raw material suppliers and machine manufacturers in the same place.
4. Be part of the interactive FEIBP website, with product/ market information on all brushware products, with your own company profiled.
5. Listen to technical and strategic presentations – all on topics relevant to your company and your industry.
6. Take part in working groups for more detailed discussions with your peers to help benefit your company:
Working Group Professional Hygiene Charter - A group of 25 registered companies, delivering hygiene products compliant with all existing hygiene regulations
Working Group Paint Brushes - Dealing with quality and market issues
Working Group Technical Brushes - Technical developments and research initiatives
Working Group Personal Care - Sharing quality and regulatory issues
7. FEIBP has strong contacts within the European institutions and European Chambers of Commerce to discuss and advise on behalf of our industry with regard to European legislation and regulations.
8. The FEIBP provides a network of professional industry contacts enabling you to meet potential new customers and suppliers.
9. The FEIBP Congress has been held for more than 60 years and is a fun and very well organised event for both delegates and partners.
10. Becoming a member helps strengthen the European brushware industry and secures jobs in Europe.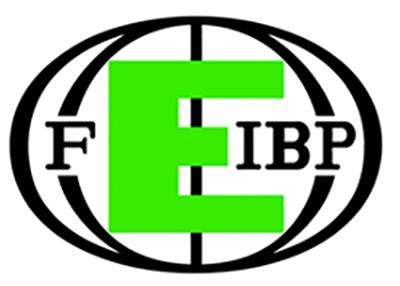 It will be a pleasure to welcome you to the 62nd FEIBP Congress to be held in Prague, Czech Republic from 22 to 25 September 2021.