FEIBP Newsletter January 2021: A Message from the FEIBP President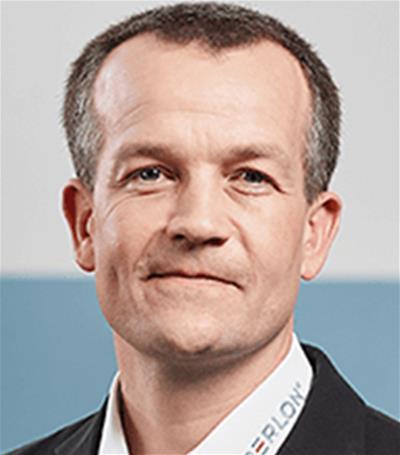 Firstly, I would like to take this opportunity to wish you all a very happy New Year and all the best for a prosperous 2021. I trust you all enjoyed a good Christmas break, under whatever restricted conditions there were in your respective countries.
2020 was a challenging year for all of us. Some areas of our industry were particularly hard-hit by national restrictions and a large drop-off in demand back in spring 2020. Since the summer, our industry did manage to recover somewhat, and the remainder of the year was certainly better for the majority of our members. We therefore go into 2021 with hopefully a more optimistic outlook for our businesses, even though the next few months will see restrictions continue for all of us, especially regarding travel and contact with others. We can only hope that the planned vaccine roll-out will help us return to an element of normality later this year.
The pandemic also caused the cancellation of two major events in our industry calendar last year. Interbrush in Freiburg has now sensibly been rescheduled for May 2022 and our 62nd FEIBP Congress to be held in Prague, will now take place a year later than originally planned from 23rd – 25th September 2021. We very much hope that the COVID-19 situation will have improved sufficiently, that a physical congress can take place in 2021. A decision on this will be taken by the FEIBP Board in early April to allow our members enough time to plan.
Kind regards,
Andrew McIlroy
Brexit Deal Agreed Before Final Deadline of 31 December 2020
EU-UK Trade and Cooperation Agreement: protecting European interests, ensuring fair competition, and continued cooperation in areas of mutual interest.
After intensive negotiations, the European Commission has reached an agreement with the United Kingdom on the terms of its future cooperation with the European Union.
Online Meeting FEIBP Working Group Paint Brushes / Tuesday 19 January 2021 – 10.00 – 11.30 Hours CET
The first meeting of 2021, those members who are interested are asked to register via info@feibp.eu. A Teams invitation with the agenda will be sent to you.
FEIBP Board 2021
Board members for 2021 are confirmed as follows:
Andrew McIlroy (Germany), President
Alessandro Acquaderni (Italy), Vice-President and Chairman WG TB
Peter Langenegger (Switzerland), Past-President
Andrea Acquaderni (Italy), Treasurer
Christopher Boomer (UK), Chairman WG PC
Alessandro Civiero (Italy), Chairman WG PB
Philip Coward (UK), Chairman WG PHB
Dieter Lessmann (Germany)
Karsten Skov (Denmark)
Piet van Erp (Netherlands)
Mrs Cordula Herneth (Austria)
Dominique DeCoopman (Belgium)
Pierre Simler (France)
Mrs Danièle Quemper (France)
Fons Ceelaert (Netherlands), General Manager
Contact details for Board Members are available from the FEIBP Secretariat via the link below: